Pam Neighbors
USTI SMP 3D Artistry™ Certified Principal Educator
Everrett, WA
Classes offered in English and Spanish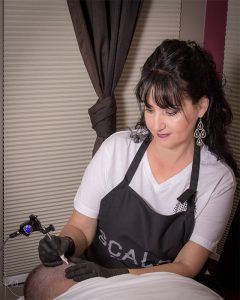 Pam Neighbors has 25+ years in the SMP and permanent cosmetics field. Leveraging her many years of artistry in tattoo art, skin needling, camouflaging as well as working with plastic surgeons, she prides herself to be able to create the best possible training experience for her students. Pam believes in creating new and higher standards in SMP education as this is key to the future of the SMP industry.  Pam stays current with the latest equipment and techniques allowing her to be able to ensure that each student receives an optimal training experience in a safe and comfortable environment.
Her attention to detail and no-nonsense approach paired with her sense of humor keeps her student confident in their education journey.  Most importantly, she listens to her students, tailoring the training program to the need of each student, allowing for a more confident experience in training ensuring proper client care while building a successful solid and long-term business.
Pam holds these credentials:
USTI Certified Master Scalp Micropigmentation Educator
Certified Master Scalp Micropigmentation Technician – Brandwood Clinic, UK
Certified Master Scalp Aesthetics Technician
Certified Scalp Micropigmentation Technician – Canada Certified Permanent Cosmetics Artist
Trillium Ink Scalp Academy Master Artist/Educator
Florida State Licensed Permanent Cosmetics/Tattoo Artist
Washington State Licensed Permanent Cosmetics Artist
Oregon State Licensed Permanent Cosmetics/Tattoo Artist
Washington State Licensed Esthetician
Certified Dermal Micro Needling Technician
Seif Sidky

USTI SMP 3D Artistry™ Certified Principal Educator
Boca Raton, FL
Raleigh, NC
Classes offered in English, Spanish, French, and Arabic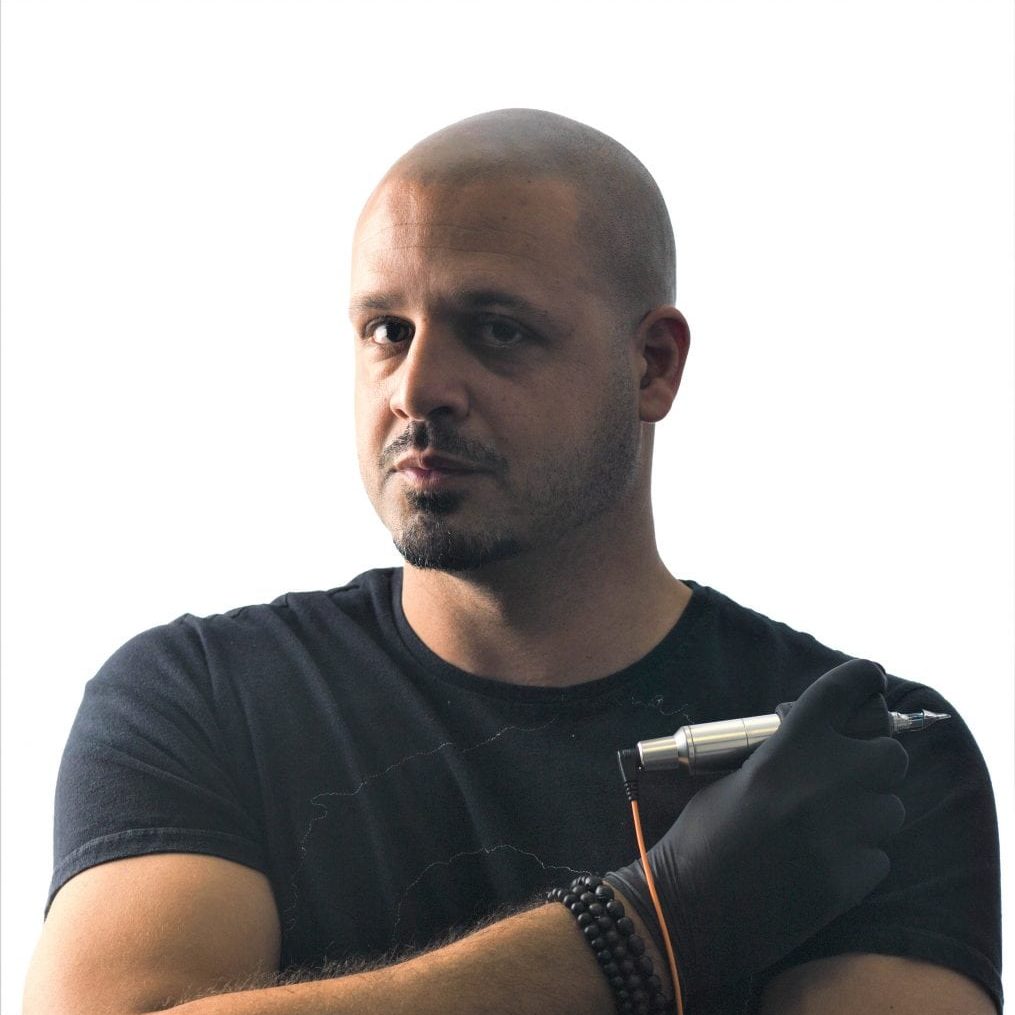 Seif Sidky is a global, well-respected technician and trainer within the SMP industry.  He has recently won the prestigious Scalp Guru award for "Best Worldwide SMP Practitioner 2018" as voted by his peers around the world. A consummate perfectionist, his innate attention to detail, combined with his passion for helping people feel their best has helped him produce some outstanding scalp micropigmentation work on both male and female clients with many different conditions including repairing bad SMP procedures.
As a successful technician, Seif choose to pave a path to assist fellow artists by using his expertise and skills to help coach and mentor individuals looking to start a career in SMP.  He then started a career as a SMP Trainer. 
Not only does Seif practice and train out of his Boca Raton, FL and Raleigh, NC locations, he also travels often to Cairo, Egypt to offer his services as this is his hometown. 
Seif strongly believes in continuous education and training, as he is constantly furthering his education to further improve the craft of SMP, for himself and for his students. He is dedicated to doing his part in ensuring the SMP industry maintains a level of high standards and not succumb to unscrupulous individuals that are currently taking advantage of the lack of regulation within the industry.  This affects potential clients and has tarnished what others have worked so hard to accomplish. That is why Seif has working tirelessly to make positive changes for the industry.
Awards & Accolades:
2016 – Scalp Aesthetics  "Best Natural Hairlines" award
2017 – Scalp Aesthetics  "Best Business of the Year"
2017 – Scalp Guru "Worldwide SMP Technician of the Year"
World Scalp Micropigmentation Awards "USA Artist of the Year" Nominee
World Scalp Micropigmentation Awards Orlando, FL – Featured Speaker
2019 – Scalp Guru "Worldwide SMP Technician of the Year" nominee
Meeting of Minds 2019 London, UK – Expert Contributor
Microbeau® Elite Artist
Brand Ambassador – Dermagear® Scalp Pigmentation Products
Renata Pruszewski
USTI SMP 3D Artistry™ Certified Principal Educator
Hamilton, Ontario, Canada
Classes offered in English and Polish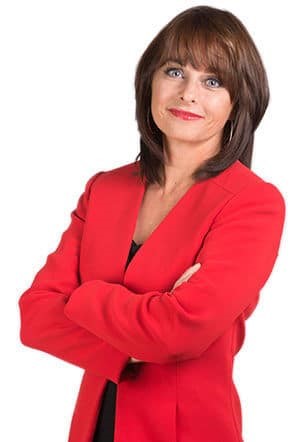 Renata Pruszewski is a globally renowned technician and trainer in the field of scalp micropigmentation.  For over 5 years, she has helped people gain their confidence back so they love who they see in the mirror.
Dedicated to the art of SMP, Renata treats both men and women with conditions ranging from alopecia, baldness & thinning and helps to cover up scalp scarring. 
Guest speaking engagements:
Speaker Vi Symposium (Poland)
Trillum Ink Academy
Silam 55 (Brazil)
Awards & Accolades:
2016 Most improved Artist Award
2016 Best Service Award
2017 Scalp Asthetics Artist of the Year Award
Jerod Schoonmaker

USTI SMP 3D Artistry™ Certified Principal Educator
Albany, NY
Raleigh, NC
Classes offered in English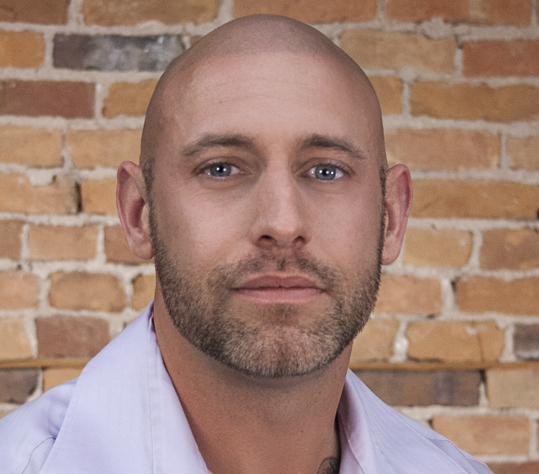 Jerod Schoonmaker has a saying: "My purpose in this world is to help men and women become better versions of themselves through overcoming insecurities and lack of confidence related to hair loss." 
Jerod has been serving the Upstate NY community for over 4 years in proving Scalp micropigmentation.  With a background prior in emergency medicine, he served as a flight medic for the United States Air Force, later working in his community as a paramedic. He has trained both Air Force, Army, and Navy medics in various areas of flight medicine while on active duty.
Jerod's journey into Scalp Micro-pigmentation began like many artists, he was a client first. He realized the powerful gift this procedure had on himself and wanted to share it with as many people as possible, to help change their life. 
Jerod is the Master Artist at HLCC in Albany New York as well as Certified Master Trainer with Global Scalp Academy.  His main focus is to help properly train, mentor, and help establish new artists entering this exciting field.
Certifications: 
NREMTP Paramedic
Flight medic U.S Air Force 
American Red Cross CPR instructor
First aid instructor